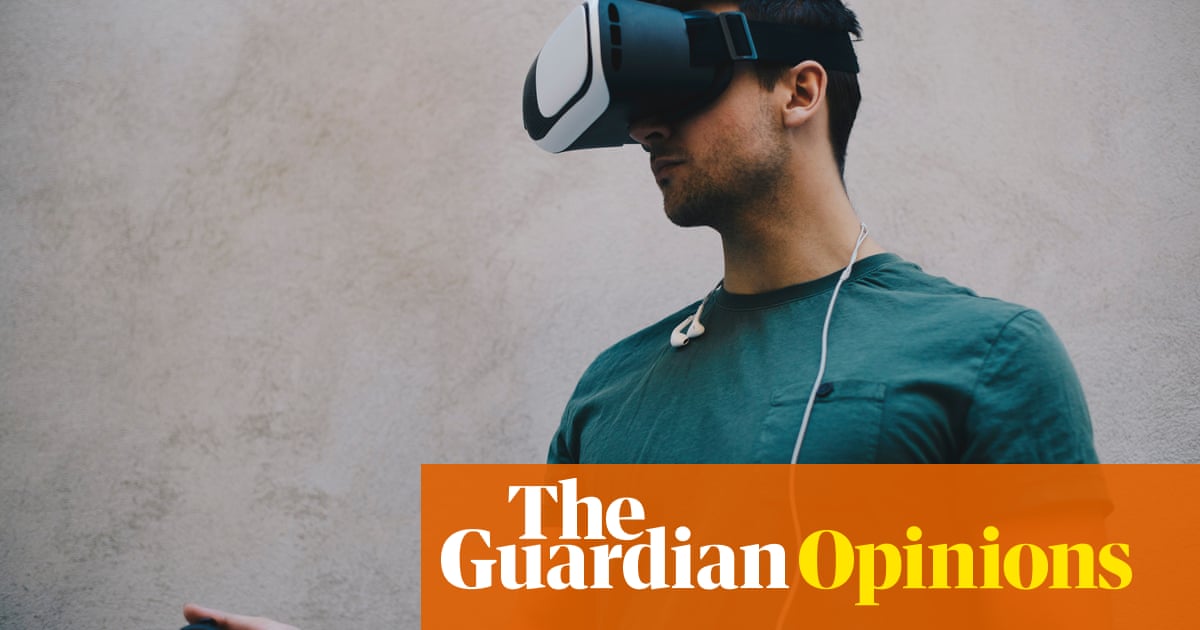 The words "mental health" and "crisis" now appear to be yoked together. About a quarter of us will suffer from a clinical psychological disorder over the next year, but most people will receive no help at all. The question is no longer about whether we have a problem, but what we are going to do about it.
We don't lack high-quality, evidence-based psychological treatments for many mental health problems. These treatments have been verified by dozens of clinical trials. What we are short of is the skilled clinicians to deliver them.
But what if you could escape this bottleneck by taking the therapist out of the equation? Instead of people delivering treatment, could we use technology to make the best interventions available to the millions of people who so urgently need them? Imagine: on-demand therapy, accessed when and where you want it. Wouldn't that be an extraordinary breakthrough?
Not everyone agrees. For many professionals, the therapist-patient relationship is the essence of treatment. This view has deep roots. Freud, for example, emphasised the importance of "transference" between patient and therapist; effective treatment involves exploring the emotional relationship between the two people in the consulting room. For counselling pioneer Carl Rogers, the therapist's empathy for their patient is enough to bring positive change. No therapist, no therapy.
This is partly why some patients and professionals view technology as simply a cheap way for governments to appear to meet their mental health care obligations. Unable to offer face-to-face therapy to all who need it, services fob off patients with ersatz treatments.
As you might expect from a pair of clinical psychologists, we don't need convincing of the contribution therapists can make. But we think these objections are wide of the mark.
It's true that a positive therapeutic relationship is vital. Patients are unlikely to keep turning up to sessions unless their therapist has built trust and rapport. But this isn't sufficient: significant change requires evidence-based, disorder-focused techniques. Just one example: a trial of treatment for chronic PTSD showed a recovery rate of 75% with specialised cognitive therapy, 43% with supportive counselling and 7% with no treatment. A discussion with a friendly, supportive therapist has value, but an "anything goes" approach risks undermining advances in face-to-face treatment.
Moreover, the fact that psychological interventions delivered by human beings can be effective doesn't mean that other approaches can't also be helpful. Mental health care isn't a zero-sum game. It's implausible to think that seeing a therapist is the only way to work on the psychological factors that cause difficulties. It's also unhelpful, because many people with a problem don't want to see a therapist.
Humans are adept at forming powerful emotional ties to imaginary and even nonhuman characters. Why, then, couldn't one enjoy a positive relationship with an artificial, tech-based therapist – especially one programmed to display the kind of behaviours we know are critical to build patient trust? Rather than simply being allocated an available clinician, wouldn't it be amazing if one could choose from a range of therapist characters, personalities and identities?
What about the criticism of tech interventions as inferior substitutes for the "real thing" of face-to-face therapy? Ultimately, as with all interventions, technologically delivered treatments must prove their efficacy in rigorous trials. We believe that with appropriate investment one can produce engaging, interactive and effective interventions. They're low in cost when provided at scale, but in all other respects are top-of-the-range treatments. It's worth noting too that face-to-face therapy isn't immune to resourcing challenges: it can be watered down and provided on the cheap just like any other solution.
And technology has the potential to be more effective than face-to-face therapy for some disorders. First, we know that the most effective way to treat many problems isn't just to talk them through. What works best is a therapist taking people into the situations they find difficult and coaching them. However, very few of the people who actually get to see a therapist receive this help. With powerful immersive technologies such as virtual reality, however, patients can experience simulations of those challenging situations repeatedly and safely. Second, we can do things with technology that simply aren't possible with standard therapies. In VR, for example, we can create innovative scenarios that are both therapeutically powerful and engaging for users.
Our example of what is possible without a therapist has just been published in the Lancet Psychiatry: the first ever automated VR treatment for a psychological disorder. Instead of a real-life therapist, a computer-generated avatar guided users through a cognitive treatment programme for fear of heights.
We randomised 100 people with a significant fear of heights to either our VR application or to no treatment. Those people had lived with their fear for, on average, 30 years. Yet after four or five 30-minute VR sessions, their fear had reduced on average by two-thirds. This is at least as good as one would expect from top-notch face-to-face therapy, and actually a lot better. The treatment provides a tantalising view of what we may able to do with immersive technologies in the future.
None of which means that we can do away with therapists. Skilled and compassionate practitioners delivering evidence-based treatments will always be needed. Some patients will prefer this; the complexity and severity of their problems will sometimes demand it. And we can't develop better treatments without listening to patients, understanding their experiences, and finding out what works for them.
Schemes like the groundbreaking Improving Access to Psychological Therapies programme, which aims to train 10,500 therapists by 2021, have proved hugely valuable. Yet demand for treatment still far outstrips supply. If we're serious about addressing this crisis, we have to let go of the idea that therapy can only be done face-to-face and recognise the huge gains tech interventions can potentially provide.
from Artificial intelligence (AI) | The Guardian https://ift.tt/2N7LMKh